Meet the Hosts
Packaging Post Pandemic – production agility & single use packaging
This second part of Mike Ferrari's Packaging Post Pandemic webinars will be dedicated to production agility and single-use packaging.
During these two sessions, Mike will be focusing on the changes in the packaging supply chain that have been prompted by the Coronavirus but which may have a much more long-lasting effect on the way we do business.
Please join us for Part Two by registering with the form on the right. The session will take place on May 13th at 15:00 CET, 09:00 AM ET.
There will be a question and answer session too – so if you have questions ahead of time – please feel free to send them to info@highcon.net.

REGISTRATION FOR THIS WEBINAR HAS NOW CLOSED BUT YOU CAN DOWNLOAD THE RECORDING OR THE PRESENTATION BY FILLING THE FORM ON THE RIGHT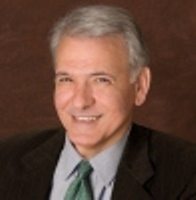 Mike Ferrari, Founder and President of Ferrari Innovation Solutions LLC
Mike's focus is with innovation in packaging and printing worldwide working with Consumer Product Companies, Start-ups and Printing & Converting companies to educate, guide and inspire them. Guest lecture professor at the University of Florida and within industry teaching "Leadership & Innovation Methodologies". Mike completed a successful career as a Global R&D Packaging Assoc. Director with thirty-two years at The Procter & Gamble Company. He delivered initiatives to the marketplace for some of the world's leading billion dollar brands. He is the winner of the prestigious 2009 and 2010 DuPont Packaging Innovation Award.