On demand
Fireside Chat with Virtual Packaging
Jordan Patterson, Vice President at Virtual Packaging, talks about the reasons behind their decision to purchase a Highcon system in 2019 alongside their Landa digital press, making Virtual Packaging the first all-digital B1 packaging site in North America.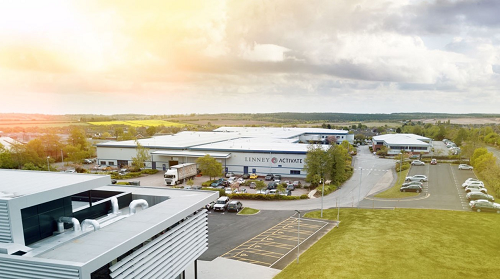 On demand
Fireside Chat with Linney
Charles Linney, Executive Director at Linney, talks about their key reason for buying a Highcon system, how it has impacted their business, their productivity, and how the digitally-driven physical ceasing and the laser cutting capabilities of their Highcon system have enhanced their clients retail appeal.

On demand
Fireside Chat with Delga Group
Wednesday, July 21st 15:00 CET, 9:00 AM ET

On demand
Fireside Chat with The BoxMaker
Monday, July 12th 17:00 CET, 11:00 AM ET

On demand
Digital printing and finishing – the customers' voice
Wednesday, October 28th 17:00 CET, 12:00 PM ET
During this webinar we will discuss the rapid changes being brought about by digital technology in the corrugated market. 

On demand
The Real Production Show by Fujifilm & Highcon
Thursday, September 24th 15:00 CET, 09:00 AM ET

On demand
Innovative Eco-friendly Solutions – Stora Enso & Gafs Kartong
Wednesday, September 16th 15:00 CET, 09:00 AM ET

On demand
The complete online packaging solution – from vision to proven success
Wednesday, July 22nd. 15:00 CET, 09:00 AM ET
Giuseppe is one of Highcon's earliest customers. He is an entrepreneur in the folding carton packaging and software industry.He loves innovation and has experience in different areas such as computer science, electronics, internet, printing and folding carton packaging.

On demand
Highcon & Barberan Digital Solutions for Corrugated
Wednesday, June 24th 15:00 CET, 09:00 AM ET
Barberan  have been bringing a revolution into the corrugated market with their Jetmaster single-pass digital printers.  As with the Highcon Euclid and Beam digital cutting and creasing machines, the flexibility and agility that digital technology brings to production processes is of huge value to our customers.