We live in a constantly changing world. To stay ahead of the curve, we need continuous technological advancements. Digital technologies, like digital presses, fill this growing need in many aspects of our lives. They do this by replacing long-winded, cumbersome analog processes with agile, quicker, and more cost-effective digital ones.
This is also true for digital finishing. Highcon is devoted to digital die cutting. The Highcon product portfolio currently includes two product families: Euclid for short runs and Beam for medium to long runs. Both products are installed at various customer sites around the world. A wide range of substrates and high-value applications are available that enable the production process from design and data preparation through to the finishing of the packaging. This bridges the gap between agile production and design flexibility.
Adding Value to Your Packaging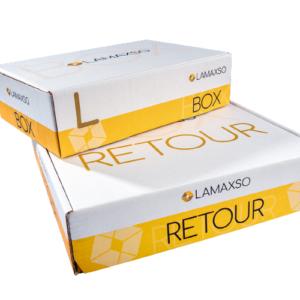 With digital die cutting technology, packaging is more functional, and with more intricate designs, than ever before. Combined with the recent emergence of new ways of doing business, such as web-to-pack, Highcon customers are expanding their businesses to new production models. This includes processes to enable rapid delivery, with low minimum quantities.
Heuchemer Verpackung, a corrugated packaging manufacturer, is based in Miehlen, western Germany where it produces corrugated packaging. As part of the company's 100-year anniversary, the young owners of the family-run business took their first steps into the digital world two years ago. They established Heuchemer Digital, incorporating a complete digital workflow for corrugated board packaging production. The investment included the Durst Delta WT 250 production machine as well as a Highcon Euclid IIIC, cutting and creasing machine for corrugated packaging.
New Market Opportunities
The new possibilities of Highcon's laser cutting technology have created many new market opportunities for innovative converters of packaging, such as Heuchemer Verpackung. Using the Highcon, the company now can customize structure to optimize box size. They can also offer customers complex shapes customized perforations with cleaner edges and easier opening, and variable data etching for personalization. This is achieved with Highcon's patented Digital Adhesive Rule Technology (DART), that enables it to engrave and cut curved corrugated cardboard.
According to Sophie Heuchemer-Flügge, co-owner and director of R&D, Heuchemer Verpackung the investment in Highcon has opened the company's expertise in packaging development to new customers, with smaller print runs and demand for high flexibility such as ways of coping with seasonal order variations and personalized boxes. As a result, Heuchemer Verpackung further expanded operations and recently established LAMAXSO.com, an ecommerce digital platform to meet small businesses and regional businesses on-demand requirements for packaging.
"We wanted to focus on giving the right solution, for your business," said Sophie Heuchemer. "If you are selling honey, you can find something specially for this, if you are in cosmetics, you will find packaging for this need and if you are selling beer or wine, we have boxes for this."
"It was very easy working with Highcon," she added. "Highcon was very open to doing trials with us, tell us the speed of the machines and what kind of packaging would be best suited to produce on it."
Moving to On-Demand Production
According to Florian Roth, Sales Director, Corrugated Cardboard at Heuchemer Verpackung, with present logistics related to the COVID-19 pandemic, regional marketers and small businesses are beginning to comprehend the importance of on-demand production. He said they want customized boxes, like the big retailers. However, they are not willing to pay the high costs associated with conventional manufacturing models. Conventional models rely on high minimum quantities to be cost-effective – as production volumes increase, the cost per box decreases. This combination has the potential to eat into profit margins – particularly when considering additional costs like tooling and a substantial physical footprint to store inventory.
"We have seen and still see that there is an increasing demand for small quantities. Mostly from smaller customers," said Roth. "If you want to manufacture small quantity orders conventionally, you need tools. The cost of which you pass along to the client. This is a sad situation that makes them unhappy. They have to pay tooling costs and printing plate costs of more than 1,000 Euro for orders of 500 or 1,000 boxes."
Tool-Less Digital Finishing Technology

Heuchemer Verpackung's on-demand platform takes advantage of the flexibility of Highcon's tool-less digital finishing technology. This enables Heuchemer Verpackung to provide services that are tailored to deliver precisely what the customer needs when they need it. This can reduce manufacturing and setup time and eliminate the need for physical die-cutting. This creates more opportunities for small brands and local manufacturers to create niche and customized boxes. Typically, LAMAXSO's volumes are smaller than traditional MOQs, requested lead times are shorter and boxes are customized.
Hear a Highcon Fireside Chat with the Heuchemer family. Find out how the introduction of a digital workflow has totally transformed their business.
Contact us to learn more about Highcon's solutions: [email protected]