Highcon Beam 2C Boosts The BoxMaker's Web-to-Pack Business Productivity and Reduces Delivery Times
Yavne, January 18th , 2022: The BoxMaker, a U.S. leader in digitally produced packaging, has added a Highcon Beam 2C digital cutting and creasing solution to its new all-digital production facility in Lowell, Arkansas.
With this latest purchase, The BoxMaker becomes the first converter to operate three Highcon machines and Highcon's fastest growing customer. The BoxMaker's Seattle, Washington headquarters uses two Highcon Euclid 5C digital cutting and creasing systems, both of which were purchased in 2021.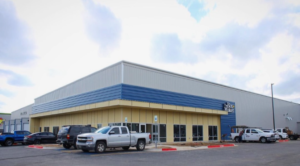 By using the Highcon Beam 2C, The BoxMaker and its web-to-pack e-commerce platform, Fantastapack.com, can reduce finishing bottlenecks and eliminate costly and time-consuming die-making and setup processes. The company can also adopt a digital manufacturing approach incorporating dynamic ganging of jobs to optimize throughput – an important capability in today's fast-growing web-to-pack industry.
Richard Brown, President and Co-Owner of The BoxMaker, said the company was excited to bring Highcon's digital cutting-edge technology to its new facility. "Our first two Highcons have been a success and are on track to meet our goals: a highly variable product mix, made on demand, and with less friction than traditional methods. We anticipate significant growth in production volume in 2022 and beyond, and Highcon's digital laser cutting technology will play a critical role in ensuring cost-effective and timely production, while delivering high-quality products to our customers."
With this new installation in Arkansas, The BoxMaker will improve productivity and reduce manufacturing turn-around time. Additionally, The BoxMaker can now deliver custom packaging to clients across the US and Canada, with similar speed and quality as they can do from their Seattle headquarters.
According to Daniel Dixon, Director of Operational Excellence, most of the orders produced on Highcon's systems for Fantastapack.com customers are low to mid-volume orders. "These types of projects are ideally suited to Highcon's laser cutting technology and as a result, we decided to install these machines in our manufacturing headquarters to optimize the productivity of our available floorspace. Additionally, we have benefited from the increased laser cutting capabilities and embellishments, as well as the advantages of sustainability."
Mike Ciaramella, Highcon VP Sales & General Manager, Americas added: "The BoxMaker is a perfect example of how forward-thinking companies are realizing the benefits of continuous investment in the latest digital manufacturing technologies and processes. The success The BoxMaker has already achieved with Highcon's laser cutting technology made the decision easy to invest in Highcon again. I am confident that the Highcon Beam 2C will help optimize production for The BoxMaker and assist in providing the best customer service to their growing client base across North America."
The Highcon Beam 2C digital finishing system is available in 2 configurations: pallet-based and a nonstop version with nonstop feeder, nonstop stacker and waste removal. It has been engineered to meet the stringent market requirements related to corrugated packaging; non-crush process, customizable to enable rightsizing and light-weighting of packaging; strong enough to allow product to be shipped in its own box; and at the same time provide a positive unboxing experience that supports brand owners.
For more information on Highcon Corrugated Systems, please go to: Highcon Corrugated Solutions