Yavne, Israel, October 7th, 2019; Corrugated Synergies International (CSI) has ordered a second Highcon Euclid IIIC digital cutting and creasing machine six months after the installation of their first machine, a testament to the high impact of digital technology to the production of corrugated packaging.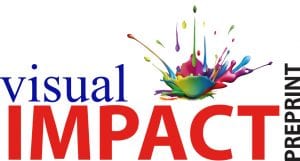 At the Visual Impact PrePrint (VIP) facility, located in Santa Teresa, New Mexico, the Euclid IIIC has been working alongside the EFI Nozomi digital single-pass presses in a multiple shift production mode, proving the benefits of agile digital production.
With the exponential growth of e-commerce and the ensuing requirement for packaging that can handle the hazards of direct-to-consumer shipping, there is a fast growing need for packaging designed specifically for e-commerce, removing the need for boxes within boxes and at the same time reducing shipping costs. Digital finishing for corrugated answers the consumer's requirements for a positive unpacking experience, both structurally and visually, and the brand's ability to deliver their messaging.
During the month of October, Highcon will be exhibiting at two professional events, offering visitors the opportunity to see real customer applications, and get answers to questions about the potential for digital cutting and creasing for corrugated.
Visit the Highcon booths @
• FEFCO Technical Seminar October 9-11, 2019 – Booth #129, Hall 1, Palexpo in Geneva, Switzerland. As well as being able to touch and feel real samples, visitors will have a chance to attend the Spotlight Session where Highcon will present the trends driving Digital Finishing in the Corrugated market and how it impacts our customers' business.
• CorrExpo 2019. October 14-16, 2019 – Booth #1111 The Colorado Convention Center, Denver, Colorado
For more information:
About Highcon
The Highcon digital cutting and creasing solution is transforming the post-print market. Highcon offers a product portfolio that covers a wide range of formats, substrates and applications.The Highcon products offer efficient and cost-effective solutions to folding carton and corrugated carton manufacturers having to cope with the increasing inefficiencies in existing manufacturing lines, the result of the shorter time to market and lower run sizes required by brands and consumers. These requirements cannot be accommodated by the expensive and slow conventional die-making and setup process. The Highcon digital technology bridges the gap between agile production and design flexibility delivering improved responsiveness, JIT production, short runs, customization of structure and design, and the ability to perform a wide range of applications in-house. Highcon products are installed at customer sites all over the world.
www.highcon.net
Copyright 2019 — All brand names and trademarks are the property of their respective owners and may or may not be registered.