Drukkerij Wihabo adds Euclid III digital cutting and creasing machine to digital shop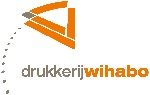 Yavne, Israel, November 22nd, 2016; Drukkerij Wihabo added a Highcon Euclid III digital cutting and creasing machine to their end-to-end digital production line-up. The Highcon Euclid III is installed at the 2650 m2 facility in Geffen, alongside an HP Indigo 10000 Digital Press and a Kama ProFold 74 folder-gluer, making Wihabo the first company in the world to implement this full workflow all the way to a finished product.
Only two weeks after installation, Wihabo has already started producing jobs that will fill up the new machine's capacity until the end of the year, with projects combining variable data printing and value added customization with digital cutting and creasing.
Joris Bosch, CEO of Wihabo said: "On-demand service is what we are all about. Our motto is never to say no to a customer. We have over 2,000 customers, both small and large, who have come to depend on our responsiveness and creativity. The Highcon Euclid III will allow us to save time by eliminating the need for die-cutting formes and to deliver the same day while offering our customers truly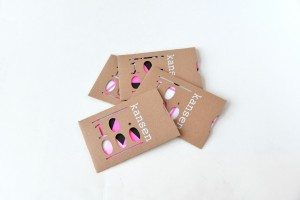 differentiated and customized products." 
Jens-Henrik Osmundsen, Highcon VP Global Sales: "Wihabo is a natural match for Highcon. They immediately understood that the key benefits of the technology correspond precisely to their own values: differentiation, flexibility and customer focus. We are excited to have them join the ranks of our innovative customers, many of whom are seeing the benefits of adding Highcon digital cutting and creasing alongside their digital printing machines. In this way they add incremental value to their customers' products while streamlining workflow."
The Highcon Euclid III digital cutting and creasing machine opens the door to countless new opportunities in high value applications and markets. It replaces a complex, expensive and slow die-making and setup process, with an in-house controlled digital system, delivering improved responsiveness, design flexibility and enhanced efficiency. This third generation product addresses today's operational challenges and answers tomorrow's growth needs by enabling a wide range of applications from packaging and commercial print applications to customization with Variable Data Cutting, Web-to-Pack and even 3D modeling.
About Drukkerij Wihabo
Drukkerij Wihabo has grown into one of Holland's biggest printers by keeping up. Ever since its foundation in 1986, Wihabo has been an early adopter of graphic arts technology. They pride themselves on their customer focus supported by unique product solutions. Nearly everything can be made in-house. There are numerous examples: from royal printing – the Constitution and the Charters on which King Willem-Alexander took the oath during the succession ceremony – to old Dutch birth cards on thick, hand-made paper and fitted with fluorescence or foil printing. In any number of copies, on every format.