Pinterest : une source d'inspiration graphique
Monday, 23 October, 2017
Si vous pensiez que Pinterest était uniquement réservé à la sphère privée pour créer ou rechercher des tableaux sur les dernières tendances déco,mode, maquillage ou coiffure, détrompez-vous. Les professionnels de tous secteurs s'en emparent aussi, y compris dans le secteur graphique. En témoigne Highcon, le fabricant de presses de découpe et rainage numériques, avec ses plus de 60 tableaux qui sont suivis par pas moins de 430 abonnés.  Chaque tableau montre une multitude d'images inspirantes de création qu'il est possible de réaliser sur les machines de finition numérique du fabricant.
(If you thought Pinterest was strictly reserved for private use to create or research the latest trends in interior decorations, fashion, make-up or hair, you were wrong…The proof of this is Highcon, the manufacturer of digital cutting and creasing, with over 60 boards followed by no less than 430 subscribers. Each board shows a multitude of inspiring creative images that could be produced on the manufacturer's digital finishing machines.   more
---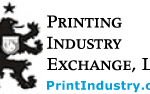 Custom Printing: Anatomy of a Product Packaging Box
Wednesday, September 6th, 2017
But what about short commercial printing press runs? Marketers like to do short runs these days. Some may be personalized. Others may just be versioned (let's say for a particular holiday or event) to make the packaging stand out on the shelves. (Product packaging must vie with competitors' product packaging to catch your attention and sell you the product with its text and graphics.)
Printing these boxes is not necessarily the hardest part of the job. Converting the job (die cutting and assembling the box) also involves a lot of work. Usually metal dies inset into wood flats need to be created to make the boxes (in all but some digital finishing operations). This costs a lot and takes a lot of subcontractors' time, so it's really only cost effective for long press runs. (When you spread the cost of die cutting and assembly over a very long press run, the unit cost for finishing drops precipitously.)
But if you're trying to make a single prototype or a short run of boxes, what can you do? Well now you have options…
---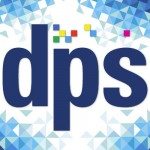 A Digital Edge – Digital Equipment Providers Look Towards the Future of Packaging
Cassandra Ballentyne, September 2017
Digital technology enables an unlimited range of packaging and commercial applications that demonstrate creativity previously impossible to produce, with no minimum order quantity. "This allows for personalized packaging, customized, seasonal versions, all with dramatically reduced turnaround times—and the ability to produce them profitably for the printer or converter. Even longer runs can benefit from intricate cutouts, etching, and variable data. Segments like cosmetics, confectionary, and other consumer goods are seeing packaging as the strongest tool to attract and engage customers. Everyone is trying to stay away from more of the same and try to reinvent the box. Every level of complexity in appearance or functionality of the package, which doesn't require complexity in production, will be adopted by brands easily," says Ben-Shitrit.
---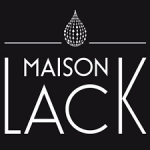 A NEW SOURCE OF CREATION FOR PAPER
July 13 2017
Starting from a 3D file created by algorithms Michael Hansmeyer had programmed, each 9-foot-high column was divided into 5,000 different numbered layers (sheets of 600g recycled paper).
A total of no less than 20,000 sheets, all of them different, were churned out by Maison LACK's Highcon Euclid II press, then carefully peeled one after the other before being scooped out and stacked on 40 wooden pedestals for transport. The final assembly was done once in Astana to give birth to these architectural artifacts.
---

THE ADVANTAGES OF DIGITAL DIE-CUTTING
June 2017
The Digital Advantage
Other than the sheer coolness of this technology, there are two primary advantages to removing the requirements of a steel ruled die.
One, the layout goes electronically from one computer to the next; what was once hours of labor is now minutes through the ether.
Two, the materials involved in making a steel die are not cost effective on short runs, which are the fastest growing portion of pocket folder and packaging orders.
---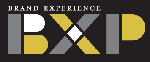 Boutwell Owens turns packaging into a marketing channel with next gen digital printing and cutting.
May 2017
"Digital cutting and creasing adds a whole new dimension to consumer packaging.In addition to the benefits of this new, high volume digital print quality, the Highcon technology adds dimension and personality. Says Hodges, "As a packaging converter and designer, Boutwell could only go halfway doing just digital printing." The same metrics that drive economies in print follow suit in cutting and creasing. So adding the Highcon Euclid II Plus and then the Highcon Beam was essential. In fact creative embellishment is gaining in terms of market expectation. Before the Highcon technology, short run cutting and creasing was limited by tooling constraints. The design options in digital cutting and creasing are almost limitless, creating a new paradigm. And the equipment excels when running short run folding cartons as well, getting clients to market in shorter minimum runs and in shorter lead-times."
---

Boutwell Owens' Digital Journey Continues
(Page 66)
By Jackie Schultz, May 2017
"Hodges mentions that he is receiving more enquiries from companies looking for on-demand workflows of various order sizes ranging from 100, 500 and 5,000 with new designs daily. "We would have never been able to talk about that with customers or even envision that business as a folding carton provider. What makes that a real dealmaker is the HP 30000 and the Highcon. They're linked together."
The Highcon Euclid II+ digital cutting and creasing solution offers the opportunity to produce complex cutouts and creative designs, without the cost or time associated with conventional die tooling. Sheets can be laser cut with intricate patterns for on-demand, small-run production of cartons and other items. This makes it possible to create high-value versioned and personalized cartons that would be cost-prohibitive to produce using analog finishing methods."
---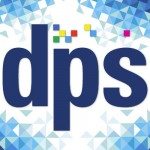 by Cassandra Balentine, March 2017
Like any disruptive technology, digital cutting and creasing requires a clear vision of what can be achieved and a readiness to understand that printing has transitioned from a manufacturing paradigm to a service one. "Giving the customer what he wants, when he needs it," explains Kukla. Printers afraid of change or competing on price rather than on value—in other words looking at it with legacy metrics—will never understand the new value it brings. Adding value means you can charge premium pricing and improve margins.
---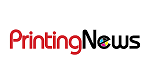 Making the Cut
BY JEFFREY STEELE ON MAR 1, 2017
Meeting the world's new demands
As he looks ahead, Ferrari says he believes digital die cutting is likely to create the same kind of paradigm shift digital printing brought about years ago. "Digital die cutting is the new game changer, and together with a digital printer, I'm seeing synergistic effects," he says.
"It's not one and one make two, but one and one make 10. I say this is the future. This is the space printers will need to focus upon in order to complete the conversion of their shops to the demands of the world in which we live today."
---
HI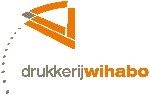 GHCON: EVERY PRODUCT UNIQUE IN THE AUTOMATED PRODUCTION LINE OF WIHABO
Marco den Engelsman, Blokboek.com
---
The Iggesund 2016 greeting card was a cooperation between Iggesund, Peter Dahmen and Highcon.  It was produced by Highcon customer, Maison Lack by DLW.  Click on the link for an interview with Highcon Application Specialist, Yaron Eshel, talking about the background to this spectacular snowflake card.
---
---
July 15, 2016 | Jason Lisi
Highcon for Digital Cutting and Creasing
One hidden gem at drupa that just blew me away was the company Highcon, and its portfolio of digital cutting and creasing machines. These machines offer fully variable creasing and cutting at amazing speeds and removes the need for expensive dies. The Highcon BEAM model, for example, can reach speeds of up to 5,000 sheets per hour. Considering that Highcon made its debut only four years ago at drupa 2012, this company, and its products, have come a long way…
---
Frank Romano , 2016-07-05
Laser cutting and creasing, particularly for folding carton applications, is also advancing, and for some of these devices the focus is on a B1 sheet size. For the off-line digital devices used for special effects, the B1 sheet size opens up opportunities because these systems are capable of supporting conventional presses as well as digital printers. Digital paper cutting and creasing are the functions performed by equipment from Highcon, which made its drupa debut in 2012. The product line now consists of three machines—Beam, Euclid III, and Pulse—that create special effects for labels, packages, commercial and display products, greeting cards, clothing, corrugated cartons, and point-of-sale applications. A system in prototype, the Highcon Shape, cuts paperboard into molds for spectacular 3D objects.
Highcon systems crease and cut without conventional die tooling. Sheets can be laser-cut with intricate patterns for on-demand, small-run production of boxes and other items. This makes it possible to create high-value versioned and personalized packages that would be cost-prohibitive to produce using analog finishing methods.
---
June 19, 2016
There are at least two other Israeli companies, however, that are set to emerge as major players in digital printing. The first, which is fairly closely linked to Landa and his work, is Highcon. Not only was it founded by two ex-Indigo employees, but Landa Ventures, Landa's venture capital fund, invested in it, and holds a quarter of its capital. "
---
June 10, 2016
If you use enough of it, paper is immensely strong and we get through a mass of it each and every year. Of course we can simply recycle it into new paper, but there is something deeply satisfying about subverting the whole process and creating something new from our waste paper.
It is a relatively limited market, but we're looking forward to seeing what companies, artists and individuals can do with the Highcon Shape because the whole concept has an air of beauty and elegance about it.
---
June 10, 2016
At this year's drupa international trade fair for the printing world, Highcon showcased its latest range of cutting and creasing equipment, as well as a preview of its forthcoming Shape 3D machine, which could bring the two worlds of paper printing and 3D printing into closer orbit. The giant machine, slated to be fully functional by the 2019 edition of drupa, will purportedly be able to create large-scale objects such as sculptures and even furniture, using nothing but paper, at speeds much higher than current 3D printing technology.
---
June 6, 2016
Highcon is another company making waves in the digital finishing arena and "unleashing the power of paper." Its portfolio of equipment consists of four machines that digitally laser cut, crease and perforate paper on a range of substrates of varying thicknesses. The company showcased its unique technology in attention-grabbing ways at drupa, including a massive paper art installation hanging in an entrance hall, as well as daily fashion shows featuring models draped in intricate paper dresses. Highcon's booth featured daily fashion shows featuring models draped in intricately finished paper dresses. Packaging, point-of-sale displays, and good old-fashioned invitations and greeting cards are some of the many product categories that can benefit from Highcon's capabilities.
---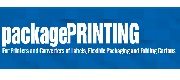 June 7, 2016
Highcon made this stunning paper display, welcoming drupa attendees.
When I first stepped off the train at the Messe Nord station, I really had no idea what to expect when I entered the fairgrounds. But it quickly became apparent that drupa lives up to its reputation. From the massive paper display Highcon provided to hang from the ceiling, to the sight of thousands of print industry professionals from around the world together in one place, my first glimpse of the drupa fairgrounds is something I won't soon forget.
---
June 2 2016
If there is one thing that is abundantly clear at Drupa 2016 it is that there is not a single millimetre of room for print production solutions that are anything else than perfect. Such is the scrutiny they are placed under and so intense is the competition, then the American saying, 'go big or go home' seems very appropriate.
Another very impressive piece of technology that has been wowing the crowds at Drupa is the Highcon Shape 3D machine. Unlike a conventional additive printing device, it uses a sheet-fed press engine, industrial laser cutter, and some astonishing software to create 3D objects out of compressed paper. Seeing this machine in the flesh literally blew me away, and is a real testament to the fantastic inventive ingeunity of a company that can trace its founding DNA back to HP Scitex.
---
April 2016
When Highcon launched its Euclid it was already a "Wow" technology considered ahead of its time. Now it's gone and got even better.
As I sat and listened and watched the drupa announcements coming from Highcon, I was glued to my screen.  Here was a vision of the future unfolding before my eyes, with innovation at its core"
At drupa Highcon will have the Euclid III, Beam and Pulse running live on its stand in Hall 9. – well worth a look if you want to see the future of print"
---

19 March 2016
… the Beam will open the way for these litho printers to offer customised higher value products. "It is going to enable new types of products to be created on our machines with many more products than are suited to short runs," he says. This will include commercial products, direct mail pieces and social stationery.
Glossop has used its Highcon on promotional packaging, on test marketing and short runs from sheets printed on its Xeikon. At the recent Packaging Innovations event in Birmingham, director Jacky Sidebottom-Every said that Glossop was working towards a large scale contract with a major brand owner that would kick in later this year.
Glossop's development work with Highcon is not restricted to the new digital creaser/cutter. It is also trialling a web to print application that Highcon calls Axis. This is the backbone of the Glossop personalised packaging website. The software combines the variable content engine from XMPie with package design and production software from Esko to create Axis.
---

March 21, 2016
"The Euclid II series bills itself as a digital cutting and creasing machine, but Mandarino sees it as a Suessian-esque machine of wonderment, a tool that lets designers run amok. As it is the only machine of its kind in Canada, Mandarino has been given a great running start on the competition.
"Not only does it do the typical creasing and scoring for the folding carton industry, it also scores and laser diecuts, and then it automatically strips," he says. "We used it to create an invitation for our annual open house, and the invitation was a big hit. Everyone is still talking about it."
---
March 17th, 2016
The biggest takeaway for me was how far the company has come in the development and commercialization of their products in four short years.  Up to now Highcon was Euclid, their first commercial release that now has over 25 installations worldwide.  Visitors to the Highcon booth at drupa this year will see a complete portfolio of digital finishing equipment, covering all segments of the market and a range of applications from short-run to high speed production.
---
March 15th 2016
The digital finishing specialist Highcon will expand its portfolio from one machine to three at drupa 2016, including a new unit dedicated to commercial printers. The Highcon Pulse will be shown in Düsseldorf as an entry for PSPs and commercial printers into digital finishing. Capable of cutting and creasing the unit can run at 2000 sph in B2 format. The machine has a smaller footprint but contains all the capabilities of the larger models in the portfolio.
---

BY TONI MCQUILKEN ON MAR 1, 2016
"The biggest advantage to any digital technology is the ability to produce short runs profitably and far more rapidly than conventional methods," noted Eshchar Ben-Shitrit, VP Marketing, Highcon. "There is no die – so reduced time and expenses there – and the digital process means that the entire process is streamlined and allows for last minute changes, edits, etc. This means that anyone with digital capability can start immediately reaping the benefits on existing jobs while building a new and incremental business with the extended capabilities."
Printers traditionally would have to wait 1-3 days for a die to be created and shipped, and then once the job is done, it has to be stored somewhere, incurring additional costs. Not to mention, if the client wants to re-run the job, the die has to be shipped back from the storage warehouse, which is frequently located elsewhere. This is one area where digital truly shines, since it eliminates a wide range of time and money costs directly out of the jobs.
---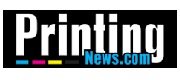 BY CAROL BRZOZOWSKI ON FEB 29, 2016
"… high value is based on measurable results for the client," he added. "Tremendous PSP innovation requires a combination of actionable data, creative design, and no compromise print output with on-demand ability to change or adjust."
PSPs should also consider finishing like highcon or motioncutter that add a new dimension of personalization like cutting
---
With a simultaneous live event in Milan, London, Frankfurt and Amsterdam, the new digital cutting-creasing machine Highcon Euclid has been presented, installed in Italy at Pringraf in Campochiaro (CB), where Giuseppe Prioriello owner and co-founder of the company and Highcon technicians unveiled all the secrets of this innovative technology.
---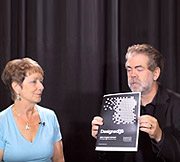 Jay Mandarino, CEO of CJ Graphics in Canada talking to Cary Sherburne, Senior Editor of WhatTheyThink about his new Highcon Euclid and what it is doing for him!
It's incredible! If you did this traditionally, and tried to punch these out after, what's amazing about the Euclid is that it's got this self punching and cleaning – it's quite amazing
Check out the video on our YouTube channel
---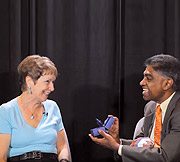 Vic Stalam, President of Highcon Inc., in an interview – or is he proposing? – with Cary Sherburne, Senior Editor at WhatTheyThink
;
---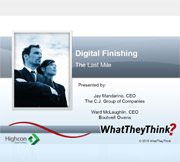 Webinar: Digital Finishing – the Last Mile
September 2015
With Jay Mandarino of CJ Graphics, Ward McLaughlin & Bill Lorenz of Boutwell Owens & Co. Inc
---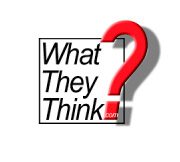 Taking Paper to the Next Level
18/8/2015
In a dynamically changing world with a rapid pace of technological change, those responsible for concept and design may not realize all of the options that are available to them.
---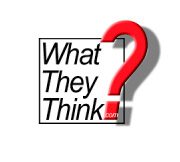 Refining Packaging Cycle Time: The "Last Mile" Power of Digital
21/7/15
Read about what Boutwell Owens and Glossop Cartons have been achieving with their Highcon Euclid digital cutting and creasing machines.
---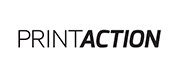 Digital Geometry, Highcon's Push into the Americas
24/2/15
Vic Stalam describes his new role as President of Highcon Americas and why the company's unique Euclid cutting and creasing technology can disrupt one of printing's most enduring long-run sectors.
---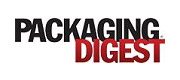 High-tech cartons converted with distinction
February 2nd 2015
Digital cutting technology to replace standard die cutting is another option that packaging material converters can employ to provide brand owners with cartons that possess strong on-shelf presence.
---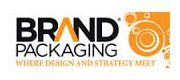 Just Out – Digital Cutting and Creasing
October 2014rs
Highcon seeks to deliver differentiation for printers, converters, brand owners and retailers.
---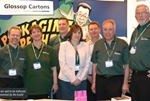 One year on: Life with a Euclid
Autumn 2014
Glossop Cartons in the UK is continuing to benefit from its investment in the Highcon Euclid, as sales director Jacky Sidebottom-Every tells David.
---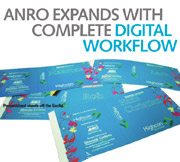 Anro Expands with Complete Digital Workflow
July/August 2014
The full-service U.S. company uses digital printing and finishing technology to differentiate and remain competitive. By Jackie Schultz.
---
A World First Machine
17/06/14
Libby White spoke to Mr. Eitan Varon, executive vice president of Highcon Systems to find out about the achievements of this startup company, the success of its Highcon Euclid innovation and its impact on the folding carton industry.
---
Digital keeps marching
May 2014
Digital printing is well established in narrow-web labels. But whole new digital frontiers are opening in places like direct print on PET bottles and carton creasing/cutting.
---
Dscoop9: A Video-Aided Re-Cap, Infotrends blog
March 2014
Jim Hamilton, Group Director with InfoTrends.