March 19th – 20th, 2019 in Seattle, Washington, USA
An inspired packaging conference focused on digital print and today's leading packaging production technologies.
When: Tuesday, March 19th – Wednesday, March 20th, 2019
Where: Hotel Interurban, 223 Andover Park E., Tukwila, WA 98188, United States
Highcon will be showcasing samples produced on the Highcon Euclid III digital cutting and creasing products, demonstrating the wide range of innovative applications made possible by Highcon technology. This is an excellent opportunity for you to see real customer applications, and get answers to your questions.
Join Mike Ferrari for a session about eCommerce Packaging
Mike Ferrari, Founder and President of Ferrari Innovation Solutions, LLC., will be presenting during the Packaging Experience Summit. 
Attendees are inspired to create a learning culture and "test a little and learn a lot" in the marketplace. Consumer behavior changes and technology are the forces driving industry transformation. Understanding the interaction of these forces and the new brand challenges they create will provide insights into opportunities.
Change can overwhelm or be leveraged for opportunity. Many businesses are solely focused on costs. This talk will discuss the importance of a growth strategy to regain margin erosion.
"Packaging Taking Center Stage" will provide case study examples and help you thrive through these changing times outlining a strategic path forward.
This is also a great chance to reexamine your business and ask yourself some questions to guide your sustained success:
Do I have a packaging strategy that provides increased productivity and innovation to achieve a constant stream of promotions, short runs, and speed to market?
Do I have a marketing strategy that will engage consumers across the shopper omni-channels, leveraging packaging (as its own marketing channel "on 24/7" and requires no power), creating personalization and eCommerce packaging?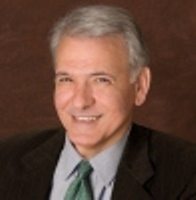 Mike Ferrari is Founder and President of Ferrari Innovation Solutions, LLC. His focus is with innovation in packaging and printing, coaching Consumer Product Companies to delight consumers and grow their brands. Mike's purpose is to educate, guide and inspire them as a strategy coach, author and educator.
To schedule a free business consultation session with Mike to discuss your business strategy and examine the transformation to digital, simply click here!