October 23rd – 25th, 2019 | Dallas, Texas
We invite you to visit the Highcon Booth #11632 at the Printing United show! 
From Wednesday, October 23rd – Friday, October 25th, 2019 at the Kay Bailey Hutchison Convention Center Dallas, 650 S Griffin St, Dallas, TX 75202, USA.
PRINTING United is a brand-new trade show built on the strong foundation of the SGIA Expo. This newly relaunched event will continue to provide access to the latest solutions for apparel, graphics/wide-format and functional printing applications, while also extending into the commercial, packaging, and in-plant printing segments. This event is a strategic response to market forces that are necessitating out of the need for a single industry exhibition that provides "one-roof" access to all printing technologies, as well as a wealth of educational and networking opportunities.
Join a Highcon Engage VIP Event in Dallas for a live demo of the Highcom Beam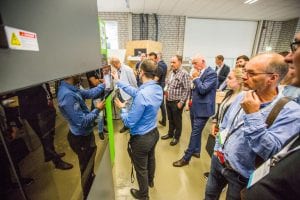 On Thursday, October 24th, 2019 from 5PM-8PM, at Virtual Packaging in Dallas, Texas, Highcon will be showcasing the latest digital finishing solutions, including a live demo on the Highcon Beam digital cutting and creasing machine.
We invite you to see the latest technologies in the printing industry running live, and learn about the new features and capabilities. This is your chance to hear insights from Virtual Packaging about how the digital technologies has impacted their business.
Click here to read more and register to the Highcon Engage VIP Event at Virtual Packaging