April 8th – 10th, 2019 at Ponte Vedra Beach, Florida
At the Inkjet Summit, visitors will meet and learn more about new technologies in the industry, and have access to industry experts who will be covering topics you need to hear about, to help you make a better decision and deploy.
From Monday, April 8th to Wednesday April 10th, 2019, at the Ponte Vedra Inn & Club, 200 Ponte Vedra Blvd, Ponte Vedra Beach, FL 32082, USA
The exclusive format of senior executives only, allows you to connect with those peers whose insights you respect most – through exceptional networking, business meetings and strategic information sharing sessions.
Digital Finishing Panel – Finishing Decisions for Inkjet
Wednesday, April 10th, 2019 from 8:00AM – 8:40AM | General Session Panel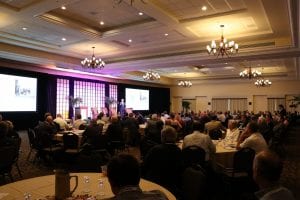 Finishing is the most overlooked part when creating a printed product.
At the Finishing Decisions for Inkjet – Upsides and Downsides Panel, guests will learn more about digital finishing solutions that offer marketing service providers to be close to real time, and enable creating new products from existing customers.
Highcon will be showcasing samples produced on the Highcon Euclid III digital cutting and creasing products, demonstrating the wide range of innovative applications made possible by Highcon technology. This is an excellent opportunity for you to see real customer applications, and get answers to your questions.
Have any questions you would like to ask us during the panel? Click here to enter your question, and we will to add it to the panel discussion.
Are you a marketing service provider looking into creating new products from existing customers?
We invite you to meet with a Highcon expert at the Inkjet Summit to hear more about the latest solutions in digital finishing and learn how Highcon can impact your business.
Businesses today need to innovate, transform and optimize their strategy to fit brands needs. As brands are becoming more and more important, marketing must be close to real time and focus on crating emotional connections.
The discussion today is all about how brands have to listen to their customers in order to stay ahead of the game. This means faster time to market, more segmentation and personalization in products.
Interested in scheduling a meeting with a Highcon expert? Click here to let us know.
Highcon Live Event in Israel
Highcon will be hosting a Live Event in Israel on June 5th – June 6th, 2019, showcasing the latest solutions in digital finishing technologies, including a live demo on the Highcon Beam digital cutting and creasing machine.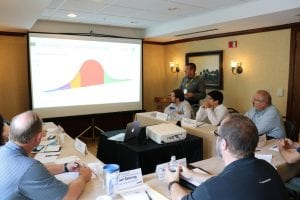 We invite you to hear from the Highcon customers, all about the Highcon user experience. It's your chance to learn about new capabilities you can offer your customers from the experts in a customer panel at the event.
If you are interested in receiving the official invitation by post, Click here to fill in your full shipping address and let us take care of the rest!