Join us for live meetings at the Digital Packaging Summit
from December 1st – 3rd, 2020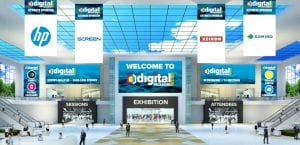 Highcon is proud to be among the sponsors of the 6th annual Digital Packaging Summit, this year going virtual. You have a chance to hear industry key experts from several segments including flexible packaging, folding carton corrugated application and more, that covers the key topics needed to understand opportunities, challenges, economic outlook, and critical decision-making criteria.
Some of the topics to be reviewed:


• What's driving the digital packaging market, and what does it mean for you?
• Opportunities and Challenges as seen from a supplier perspective
• Brand Owner Panel: Success stories of start-up brands enabled by digital packaging printing and future adoption and growth.
• End User Deep Dive sessions on Labels, Flexible Packaging, Folding Cartons, & Corrugated
• Application-Specific Case Study Presentations
• Solution Showcase for researching digital product and workflow solutions
• Virtual chatting and networking opportunities throughout the eventRegistration is FREE! join us by clicking here.

Our website uses cookies to collect certain information for certain internal analytical purposes and the improvement of your experience while browsing the website. You can always change your mind by changing your browser settings to limit the use of cookies. For additional information about how we use cookies please refer to our
privacy notice