Win a Highcon Owl at Dscoop Phoenix – Booth #940
Join us at Dscoop Phoenix to learn more about how Highcon digital cutting and creasing goes hand in hand with digital printing.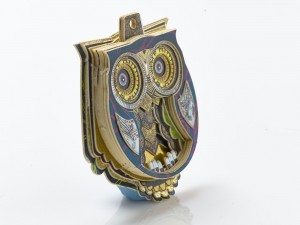 Hear about our customers who are Indigo 10000 and Indigo 30000 owners and what amazing applications they are producing with their Highcon machines.
To arrange a meeting with our team, click here
Come see the wide range of samples we will be presenting and, if you feel lucky, you may get a chance to win a limited edition Highcon Owl. This collector's item is printed on an HP 10000, and is made out of 16 layers, each layer cut differently on a Highcon Euclid digital cutting and creasing machine.
Fill out the form below – the first 50 winners each day, who come to our spot at Dscoop can pick up their Owl.