Highcon Customer Panel – Transforming Digital Finishing into Business Growth
Monday, March 25th at 2:15PM – 3:00PM
Dscoop Educational Session 
We will be hosting a panel of Highcon customers with David Bennett, President at Bennett Graphics, and Bill Lorenz, V.P. Operations at Boutwell Owens. David & Bill will talk about their everyday workflow and operational efficiency using the Highcon digital cutting and creasing machines and the impact of the Highcon machines on their business.
This is a great opportunity to hear more about
How their customers benefit from new services offered with the Highcon
How their daily workflow has changed
What type of jobs they produce on the machine
How their profits increased using the Highcon Euclid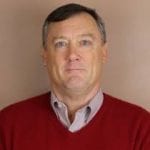 Bill Lorenz, SR VP Operations Boutwell Owens, Fitchburg, MA
Bill has been SR VP Operations for Boutwell Owens for the past ten years and has pioneered Boutwell's entrance and growth into the digital packaging markets. In 2014 BO was the first folding carton company in North America to install the HP Indigo 30000 press. In 2015 BO installed the Highcon Euclid III as demand for short run finishing for folded cartons increased substantially. In 2017 BO upgraded from the Euclid III to the Highcon Beam, a more productive model made exclusively to serve the folding carton markets. Bill has spent the bulk of his career in the folding carton and packaging world. He graduated with a degree in Engineering from the Massachusetts Maritime Academy.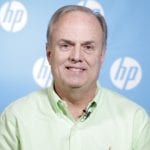 David Bennett, Owner, Bennett Graphics, Tucker, GA
David has been at the helm of his family's print business for the past 25 years. He has grown and transformed Bennett Graphics from a small local printer serving customers in the Atlanta area to a full service Print & Marketing company serving large national brands, colleges and universities and nonprofit organizations across the country. Bennett Graphics is known for extremely high quality print and marketing services and has made major investments in HP digital print technology over the past ten years. His digital print roster includes HP Indigo 7900's, two HP Indigo 12000's, one HP Indigo 6800 for digital label production and an HP Scitex FB 700 and HP Latex 370. Bennett also has Heidelberg offset presses as well as Scodix digital embellishment technology. David graduated from Mercer University with a degree in Economics.
Have any questions you would like to ask our customers during the panel? Click here to enter your question, and we will to add it to the panel discussion.