February 26th – March 1st, 2019 in North Carolina, USA
We invite you to hear all about the latest solutions in digital finishing and learn how the Highcon can impact your business growth. 
When: Tuesday, February 26th, 2019 – Friday, March 1st, 2019
Where:  Sheraton Charlotte Airport Hotel, 3315 Scott Futrell Drive, Charlotte, North Carolina 28208, United States
How: Click here to schedule a meeting with the Highcon experts and receive a premium sample kit
Highcon will be showcasing samples produced on the Highcon Euclid III digital cutting and creasing products, demonstrating the wide range of innovative applications made possible by Highcon technology. This is an excellent opportunity for you to see real customer applications, and get answers to your questions.
Join Highcon at the Session "Finishing for Digital Packaging; Cutting & Creasing"
Jim Smith, Highcon Solutions Consultant, will be presenting on Thursday, February 28th, 2019, from 1:30pm-2:30pm at the Digital Xperience Conference.
Digital Packaging has become an increasingly needed offering to answer the call of brand owners and purchasers with a desire for smaller production runs, faster speed to market, and greater variety in customization. Learn how digital finishing equipment providers Highcon and Zünd meet these demands with similar yet differing digital solutions. Both will show how digital workflows eliminate costly production steps and provide greater efficiency and profitability in this fast-growing market segment.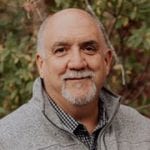 Jim Smith is a 37 year professional of the Design, Die making and management of the Folding carton and Corrugated industries. He calls home Salt Lake City Utah, he is married with 3 children. He joined Highcon 2.5 years ago as the Solutions Consultant and travels the world confirming the importance Digital Finishing in the Digital printing world.
For a premium sample kit & to schedule a meeting with Jim simply click here