For many years, folding carton and corrugated packaging converters have identified the potential benefits of digital capabilities. These include improved product offerings, shorter lead times, and enhanced production efficiency with no material waste – which is what converters want in these extremely competitive times.  Companies that have successfully incorporated new digital technologies are at an advantage. One such company is Color Ink, an innovative, family-owned print media provider in Sussex, Wisconsin.
Color Ink was founded by Jim Meissner in 1984. In the beginning, the company provided prints for the Milwaukee commercial market on offset presses. Due to declining demand in some areas of the printing industry, they had to diversify and adjust their business model in line with customer needs. To do this, Color Ink invested in game-changing digital solutions, including a Highcon Euclid III digital cutting and creasing system, installed in 2019. Today, Color Ink is primarily focused on the retail POP, and packaging marketplaces, which involve creative and often complex products.
Serving the Short Run Market Efficiently and Profitably
Austin Meissner, VP Operations at Color Ink says the Highcon Euclid fits perfectly within Color Ink's existing arsenal of conventional and digital equipment, which includes an offset press, large format digital presses, 28 inch digital presses, digital embellishment systems, bindery, and folding carton finishing departments.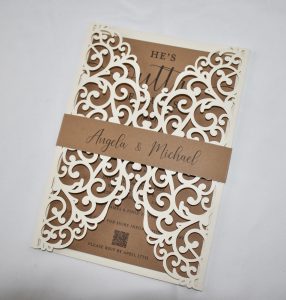 The Highcon Euclid removes bottlenecks in the post-press process by dramatically reducing setup time and enabling rapid turnover of jobs. It also delivers increased design options with the ability to produce intricate cutouts, etching, and variable data cutting for Web-to-Pack applications.
Meissner believes the transformation to a fully-digital production process has given Color Ink the flexibility to streamline short run production and offer a wide range of commercial and packaging applications. This includes manufactured prototypes and short runs delivered quickly and inexpensively – enabling it to streamline production.
"The Highcon has been integral in helping us gain more business from clients and to stay ahead of the competition. It's swiftness, agility, and unique offering, are enabling us to get our foot into the door with creative custom packaging in new markets, including promotional and prototype packaging displays, and other verticals ranging from retail to beverage markets," says Meissner.
"This is an untapped market that takes advantage of intricate die cutting capabilities like quick turn wedding cards and promotional packaging. It is a selling point. We start with quick prototypes and unique cool pieces and then leverage our capabilities to gain jobs for other parts of the business."
Austin also expressed optimism regarding the growing nutraceutical market. Nutraceuticals are pharmaceutical alternatives which are said to offer physiological benefits. They are derived from food sources and the opportunities for packaging in this segment are vast and expanding.

In many cases, time is of the essence for Color Ink, and getting clients' products on the shelf is key, especially in fast-growing industries. For this reason, what's important for the company is that the elimination of conventional die-making and related processes has halved production times, from 10 days to about 5 days. In some cases, Color Ink even has the flexibility to efficiently do urgent rush jobs in as little as one or two business days to satisfy customer demands that previously would have been unattainable.
"A few weeks ago, we had a CBD client that was going to a trade show. They said they needed a few samples to showcase at the show. They placed the order on Thursday and we got it out on Monday – within 3 days – so they were thrilled. The Highcon is a much more efficient way of producing these short run jobs. If we had to rely on conventional die cutting, it would have taken 5-7 days, if not more," says Meissner.
Ease of Operation
As a result of the COVID-19 pandemic, commercial printers are feeling pressure from a tight labor market, particularly around finding professional operators. Hence, companies are seeking intuitive and easy-to-use digital systems which require minimal operator training and manpower.
"Fortunately, the Highcon is user-friendly and intuitive, meaning that the operator does not have to babysit the system. He just needs to get the job, hit the computer, and the Highcon runs by itself. It's not super complex; meaning that the operator is free to operate other machines at the same time," added Meissner.
Evolving from Commercial Print to New Markets
Over the years, digital technologies have helped Color Ink expand beyond its roots in commercial printing and into areas like rapid prototyping and creative services. With the Highcon's digital cutting and creasing capabilities, there is still room for more leveraging opportunities. Just a few examples of what Meissner mentions are e-commerce for the maker space and working with online retailers to enable future growth and added value to customers.