The Challenge
Herbadent is a Czech brand focusing on dental hygiene products. To promote their toothbrushes, they send sample packages to dentists and dental hygienists. And because dental professionals receive numerous samples of other products quite often, the main task in developing the packaging was: to differentiate, surprise and engage.
The Solution
THIMM pack'n'display developed a sample shipping package that may seem ordinary at first glance. The outside is unprinted and brown so that any dirt during transport is not so visible. After opening the package, a WOW effect occurs – the print inside the box and its rich colors shine on the recipient. In addition, the graphics of the sample package are complemented by a lasered Herbadent inscription and a picture of a toothbrush . The contrast between the simplicity of the outer brown side and the colored interior with lasered motifs is very impressive and the task from the beginning of the development of the packaging – to differentiate, surprise and attract – was definitely fulfilled.
The laser cuts the required motifs very precisely and precisely , including the finest details. With digital laser cutting eliminating the need for a die, the customer can adjust or update his packaging at any time in a very short time.
The construction of the sample package is designed so that it is possible to send both four pieces of toothbrushes and eight pieces. The primary packaging of the brushes is firmly inserted into the insert, the height of which is adjustable (depending on how many pieces are sent) and the inserted products are thus always nicely arranged in the sample packaging.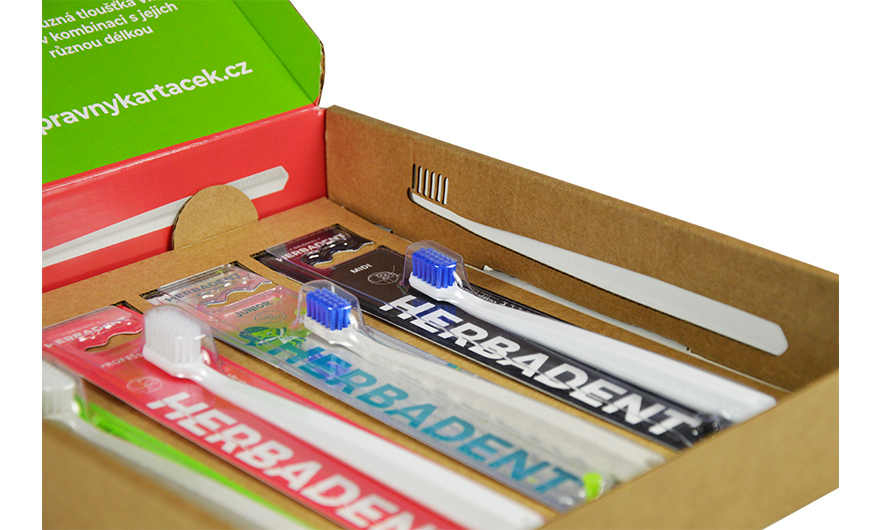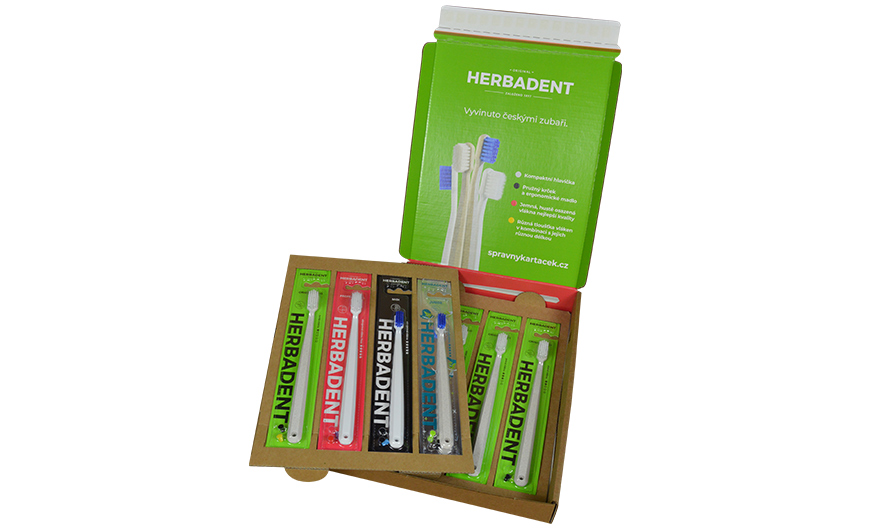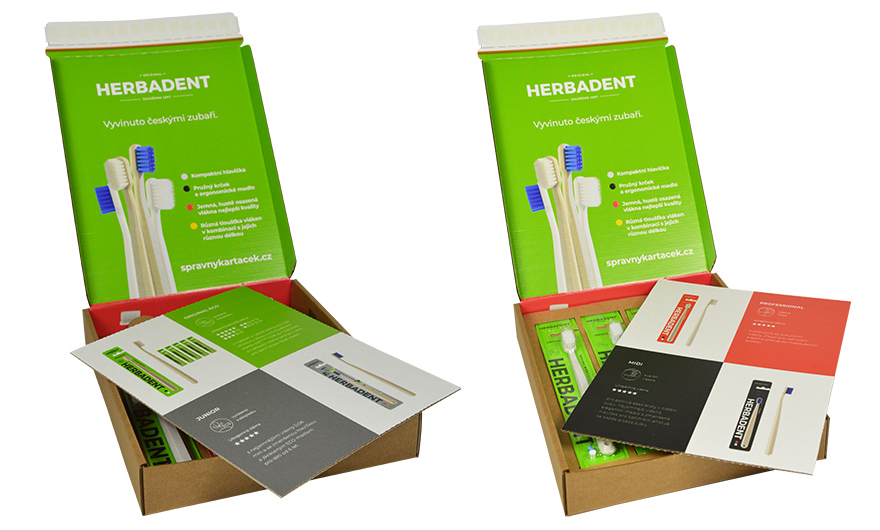 Thanks to the flexibility of digital print and digital finishing, the customer not only has a highly differentiated and attractive package but also can adjust the design or the quantity to their needs at any time.