The Challenge
To design and display the Nestlé KITKAT Chocolatory product in packaging that is innovative, cost effective and supports the Nestle environmental policy on packaging.
The packaging was required to fulfil all the usual requirements of protecting the product and clear navigation on shelf but also to deliver a premium proposition that would be as unique and innovative as the product concept…
The Solution
The Highcon laser cutting technology enabled Glossop Cartons to create a set of bespoke, unique, angular patterns inspired by the unique shape of KITKAT fingers for the standard cartons, with an additional 'Best of British' product combining the trapezoid shape of KITKAT with the shape of the Union flag.
Working closely across Nestlé, Glossop Cartons and Anthem allowed the designs to be optimized to give a delicate luxury feel while maintaining structural stability.
In addition cost benefits were also possible as the use of laser cutting equipment allowed numerous designs to be trialed and 8 final designs created without incurring over £16,000 of tooling costs.
The laser cut sleeve also created the opportunity for consumers to personalize their packaging. The laser cut typography gives a unique and crafted feel to the personalization creating a real point of difference from the now common, printed messages on gifting packs.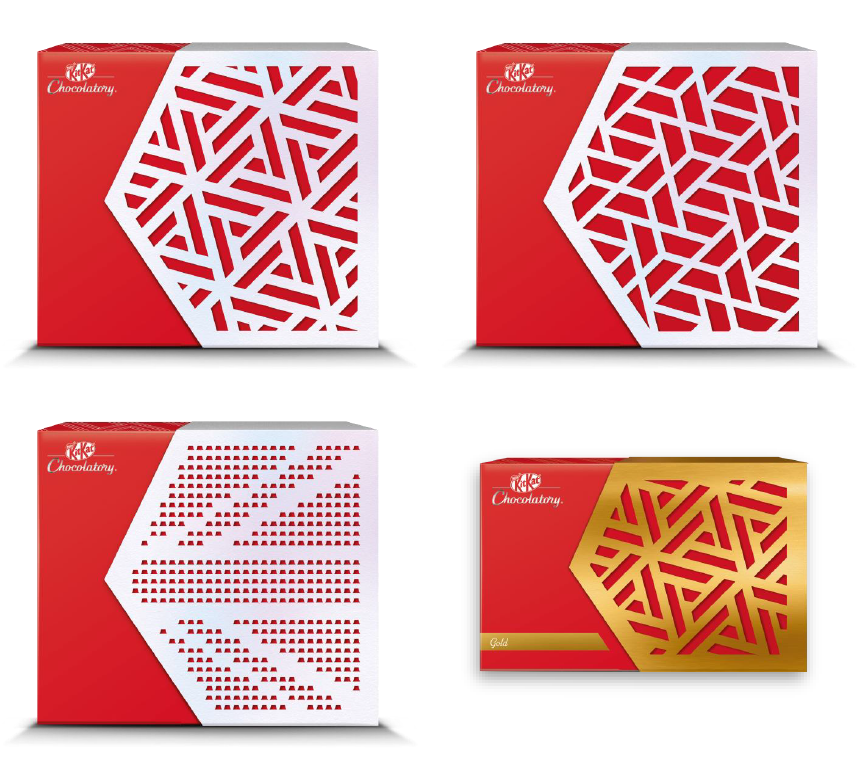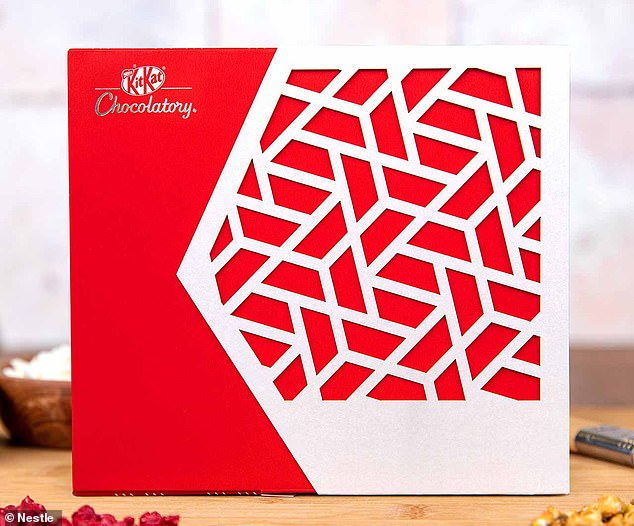 According to Jacky Sidebottom-Every, Joint Managing Director of Glossop Cartons:  "We are very proud of this product! We were able to offer a unique design concept for the consumer, reducing both material and manufacturing costs whilst supporting the environmental commitments or Nestle. Material & tooling lead times were also significantly reduced, which allowed an increased speed to market without negatively impacting costs. Toolings costs of over £16k have been avoided and the unit price of the sleeve has been reduced 35- 40%"