The industry buzzwords that have been around in the print and packaging industry for decades are still relevant, even though the meaning today may be completely different! For example, a short run, at the time of the introduction of computer-to-plate was around 50,000 sheets (760 X 1060 mm, 30×42 inches)!!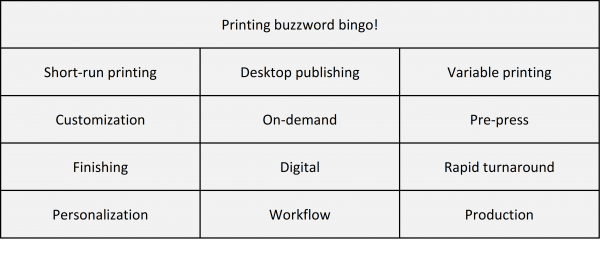 Printing and packaging started out as manufacturing businesses. By definition, that means a large-scale production line of machinery and highly skilled labor.
And then digital printing happened…
Digital printing changed the way the process worked, and with it came the new definition of Print Service Provider, or PSP. This emphasis on the provision of a service to the customer was key, shifting the power from the manufacturer to the consumer who judges product based on their customer experience. Short runs, customization, personalization all became possible and on-demand ordering became the new way. Instead of competing on price, printers compete on values like time and responsiveness.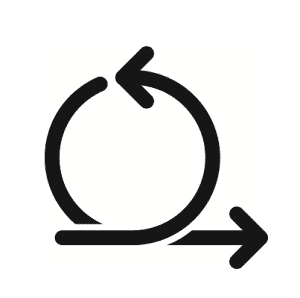 The digitization of the rest of the process has been continuing ever since and has given birth to Agile manufacturing – a term applied to an organization that has created the processes, tools, and training to enable it to respond quickly to customer needs and market changes while still controlling costs and quality.
At the other end of the process, in packaging in particular, Agile retail is used by Amazon whose main focus is to identify trends that are popular with consumers at a given moment and deliver those products using Agile production concepts. Subscription boxes are a natural outcome of agile retail.
All this agility rests on the key concepts of responsiveness, efficiency, speed and personalization. And by personalization I don't mean repeatedly using or printing the recipient's name but rather delivering a relevant, personal experience to each consumer or customer. Generations Y and Z have rushed to adopt the Amazon Prime delivery concept and are pushing all other industries to deliver today and not tomorrow.
Agile Production is where Highcon comes in – the flexibility and speed enabled by digital cutting and creasing make it possible to deliver agility in a demanding production environment that is profitable for the printer or packaging converter and a positive experience for the customer – even for those shorter runs.
Click here to learn more about how the Highcon Beam delivers for one Highcon customer – Autajon.