With so much going on in the world of folding carton packaging, it's hard to keep up! This is the place to find the latest updates about what's going on, who's doing what and where the trends are going. Read the latest articles we've found interesting…
The Packaging Explosion
This is one of the fastest growing segments in the print industry right now, but what factors are driving it
October 10, 2017
So shorter runs, that are more customized, are increasingly what brands are looking for in their packaging. Sound familiar? Direct mail, transpromo and other types of printing have all experienced this shift, so it was only a matter of time until print buyers and designers turned their eye toward the packaging of the products themselves, instead of just the marketing campaigns around them.
---
Worldwide Spending on 3D Printing Expected to Surpass $35 Billion in 2020, According to IDC
August 12, 2016
A recent update to the Worldwide Semiannual 3D Printing Spending Guide from International Data Corporation (IDC) forecasts global revenues for the 3D printing market to reach $35.4 billion in 2020. This is more than double the $15.9 billion in revenues forecast for 2016 and represents a compound annual growth rate (CAGR) of 24.1% over the 2015-2020 forecast period.
"Customer spending on 3D printing capabilities is following the market away from mass market consumer printers towards holistic solutions that enable higher-end – and more profitable – use cases," said Christopher Chute, vice president, Customer Insights and Analysis.
---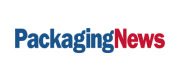 How e-commerce is influencing the biggest trends in packaging
Dhivant Patel, Unilever |
While packaging is experiencing an exciting period of disruption, businesses should work towards a future when packaging and delivery leverages technology to create a truly streamlined experience across all consumer touchpoints.
---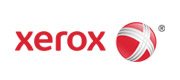 A Flexible Path into Digital Folding Carton Packaging Services
Written by John DiVincenzo
Vice President, Digital Packaging Business, Xerox Corporation
Some recently introduced folding carton solutions bring increased flexibility to address these opportunities. These solutions offer a path for commercial printers to make a more gradual entry into packaging, while providing differentiators that appeal to seasoned packaging printers and converters, as well.
---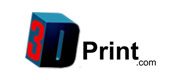 Packaging 3D Print — The Global Upheaval That's About to Occur 
Ask not what 3D printing can do for packaging, but instead what packaging can do for 3D printing!
---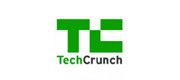 Amazon Turns Its Boxes Into Ads With First-Of-Its-Kind Marketing Deal For "Minions" Movie
Forget billboards or magazine ads. If an advertiser wants to put its brand in front of a big audience today, you may as well slap that ad on an Amazon shipping box. Or, at least, that's the mindset behind the new partnership between Universal Pictures and Illumination Entertainment and Amazon.
---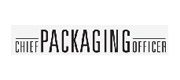 OUR FIRST EVER 'ASK THE CHIEF PACKAGING OFFICER' INTERVIEW WITH STEPHANIE HEIL OF HEINEKEN
Meet Stephanie Heil, Innovation and Packaging Manager for Heineken USA. Stephanie's broad experience with the company allows her to bridge the operational and marketing sides of the business, a background that she considers critical – and a perfect launch pad — to her present role…
Q. In what significant way have you realized your role as packaging lead for Heineken USA?
…My proudest achievement is making Beers of Mexico, through design, the ultimate choice for people looking to turn their party into a Fiesta. And as a result, the pack has been a major source of growth for the company in the last 3 years.
Q. In your view, what is the greatest obstacle or bottleneck in the packaging process?
A. Time to market..
---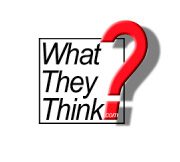 Winston Packaging Moves Into Its Second Century With a Speed Record and a Winning Game Plan
If "better looking" and "sooner" are attributes that please Winston Packaging's customers, "short run" ranks just as high on their list of expectations. Gordon notes that the company is seeing increased demand for packages in quantities even smaller than what the usual definitions of "short run" indicate.
He says that when the Paperboard Packaging Council (PPC) recently surveyed its members about run lengths, it found that they consider a "short run" to be 4,800 press sheets and about 7,300 cartons. But, he adds, "our experience has a short run being significantly less, with quantities in the range of 1,900 press sheets and 4,000 cartons."
---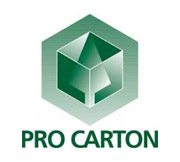 TRENDS 2015: SUSTAINABILITY AND INDIVIDUALITY
Every year Pro Carton compiles the most important trends of leading institutes for research into the future in terms of packaging. Pro Carton President Roland Rex explains what these trends signify for packaging and cartons in particular. The most comprehensive trend 2015: "Retail is everywhere."
"Packaging, and in particular cartons, are rapidly becoming the central, linking medium in an environment undergoing constant change."
---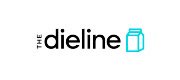 Bert Co Series: Do Tactile Finishes Increase Sales? 
Is Texture The "Killer App" For Secondary Packaging?
Texture on folding cartons and rigid boxes continues to make its way from prestige to mass in many categories at retail. For decades prestige rigid boxes were wrapped with textured fabrics and highly embossed wraps. These highly textured surfaces entice shoppers to reach out and touch them, inviting more senses into the shopping adventure and may lead more impulse buying.
---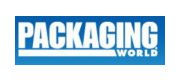 E-commerce packaging pitfalls & opportunities
Two studies look at those aspects of e-commerce retail packaging—product fit, package quality, and incidence of damage—that shape a consumer's experience with the brand.
---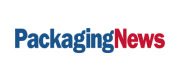 Digital packaging and labelling market to reach $8bn in 2014
Waqas Qureshi July 10, 2014
The global digital packaging and labelling market will reach $8.02bn (£4.68bn) in 2014, according to a new report by business intelligence provider Visiongain "The future of digital printing for packaging and labelling will be driven by the need to produce short print runs economically, on-demand printing, versioning and personalisation trends, as well as rapid response of short runs – as packaging buyers continue to search for ways to engage with customers," Visiongain said in a statement.
---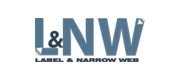 Folding Cartons
Both flexo and digital printing can help converters diversify into another packaging market.
The label industry is trending toward diversification. An increasing number of converters are looking at expanding their product portfolios beyond PS labels, and, much like exploring flexible packaging, those that want to be a one-stop-shop for customers are examining the potential of entering the folding carton market.
---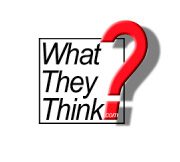 March 2014 – Deals, Court Filings & Closures in the Printing, Packaging, Paper & Related Industries
By Mark R. Hahn
Published: April 22, 2014
Significant transactions were announced throughout the spectrum of packaging technologies in March, from the basics – paper making for packaging products, to the sophisticated – global management of brand identity at multiple print providers across the globe, many using different printing technologies. The traditional divide between commercial and packaging printers continues to blur as commercial printers seek opportunities in packaging where they can apply their talents, utilize their capital equipment investments, and transition to the packaging industry where they view a brighter long term future in the business of putting ink on substrate.
---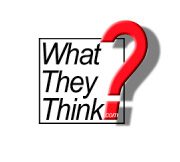 Megatrends in Packaging: The Digital Age
By Kevin Karstedt
Published: February 3, 2014
The digital age is changing our world. Forces driving the change are: people, information and technology.
---